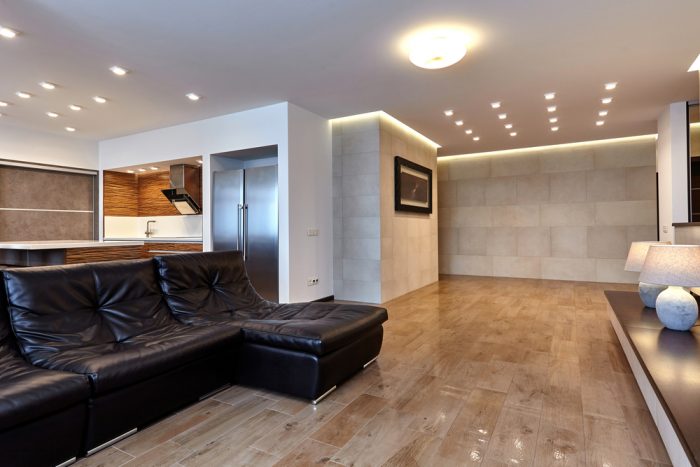 In need of an electrician in Phoenix, AZ? Whether you're for a new lighting solution for your home or business, or you need services for your existing LED lighting, no matter where you're located in Phoenix, Peoria, Glendale, Tempe, Chandler, or Scottsdale, AZ or the surrounding areas, you can rely on the helpful staff at AZ Recessed Lighting for electrician services. We truly care about our customers and always strive to offer you both the best LED lighting and lighting installation services as well as reliable, friendly and caring service.
We provide a huge variety of LED lighting and lighting installation services for both commercial and residential clients. Plus, unlike some of our competitors, we value your time, and never expect you to wait 4 hours or more for us to show up. Instead, we schedule exact appointment times that are convenient for you.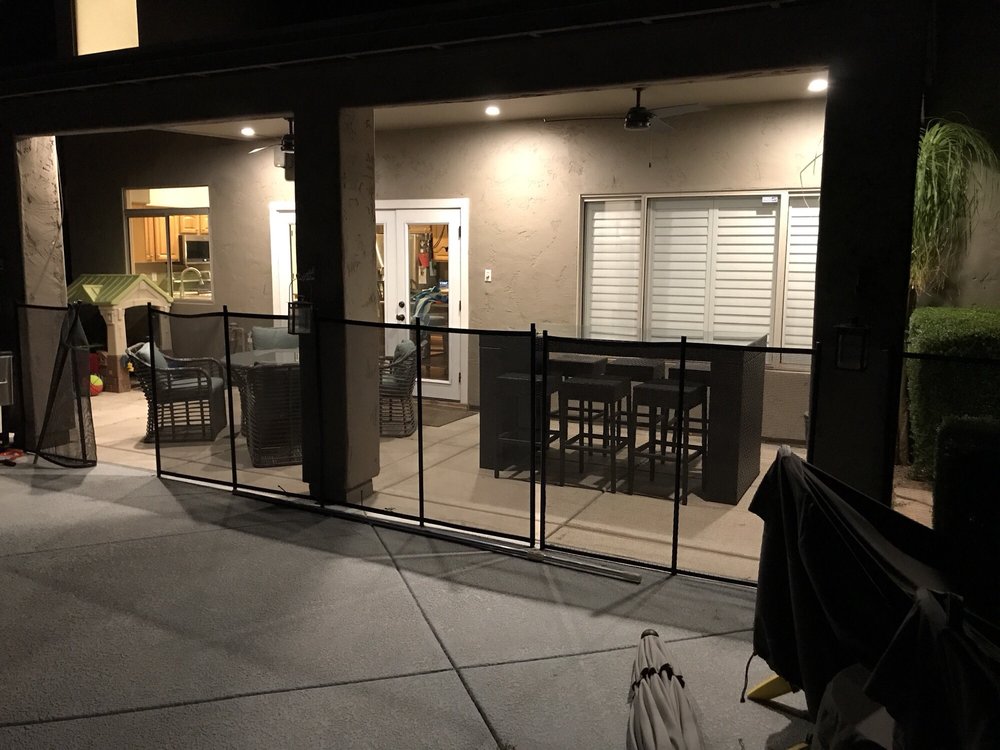 Added Benefits of LED Lighting
LED can lights are our specialty and we're passionate about their quality, cost-saving potential and environmentally friendly benefits. Look at all the added benefits you get when you have us install your LED lights:
Reduced Energy Consumption and Operating costs by up to 74%.
Maintenance-free operation – Eliminate Maintenance for 15 plus years.
Extremely Bright White Light, No UV or IR.
Puts the Light where you want it and eliminates "Light Pollution"
Environmentally friendly – fully recyclable, no mercury or other hazardous materials.
Our LED Lighting and Electrical Services
No matter what type of business or organization you run, installing LED can lights can both save you money in the long run and make your office, store, or other type of operation look amazing. At AZ Recessed Lighting in Peoria, AZ, there's no end to the types of lighting and other related services that we can provide you with. Our commercial lighting and other services include:
Low Bay and High Bay LED lighting solutions
Fluorescent to LED conversion
LED light retrofits
High-efficiency lighting/energy-saving lighting solutions
Energy efficiency audits and implementation measures
Commercial lighting and power outlets
Code compliance and code compliance corrections
General electrical repairs
Troubleshooting
Showroom lighting
Parking lot lighting energy solutions
Exterior building lighting
Suspended lighting systems
Equipment hook-ups
Equipment disconnects
Disconnecting old lighting and wiring
Switches and outlets
Remodels, additions and Tenant improvements
Dimmers, and Dusk till Dawn options
Motion occupancy sensors, Photocell sensor
GFCI replacement
Lighting repair – ballasts/lamps/fixtures
Whole business Surge Protection
Circuit breaker replacement and inspection
Flat light Technology/LED strip lighting/back-lighting/party and nightclub lighting
Custom aluminum channel lighting options for flooring or niche walls
Horticultural Lighting and High-Efficiency solutions
And more!
Our Residential Electrical and Lighting Services
At AZ Recessed Lighting in Peoria, AZ, we make improving the lighting in your home our priority. That's why we provide the breadth of LED lighting and other electrical services that we do. Below you'll find just about any solution to any lighting problem you might have as well as all our lighting installation services:
Lighting Installation
Kitchen Conversion
Fluorescent to LED conversion
Under/Over Cabinet Lighting
Switches and outlets and GFCI replacement
Dimmers
Troubleshooting
Energy Efficiency Audits and Implementation measures
Thermostat Replacements
Ceiling Fan/ Chandelier installation
Pool Light Replacements
Bathroom Exhaust Fan Solutions
Pool/Spa/Hot Tub Wiring
Range and Dryer Installation
Photocell Sensors and Dusk to Dawn Sensor
Motion Occupancy Sensors
Whole home surge protection
Circuit breaker replacement and inspections
Aluminum Wiring Code Compliance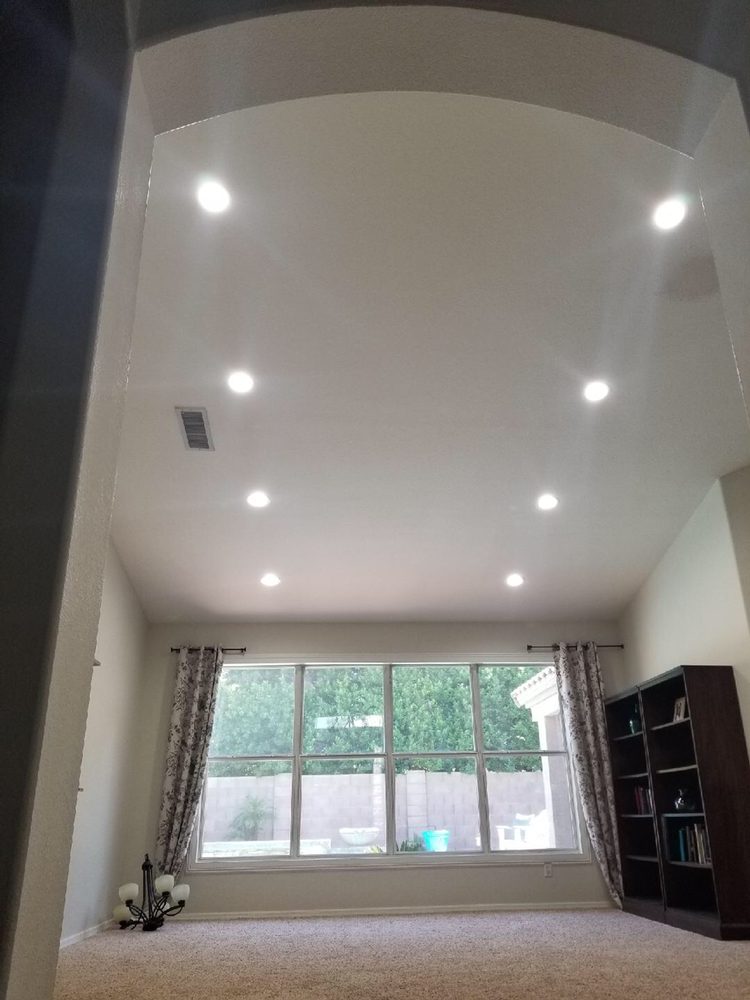 At AZ Recessed Lighting, we want to light up your home or business. Contact us and request an estimate today at 623-335-2274 to set up your LED lighting consultation for recessed lighting and installations.